A 'Can Do' Attitude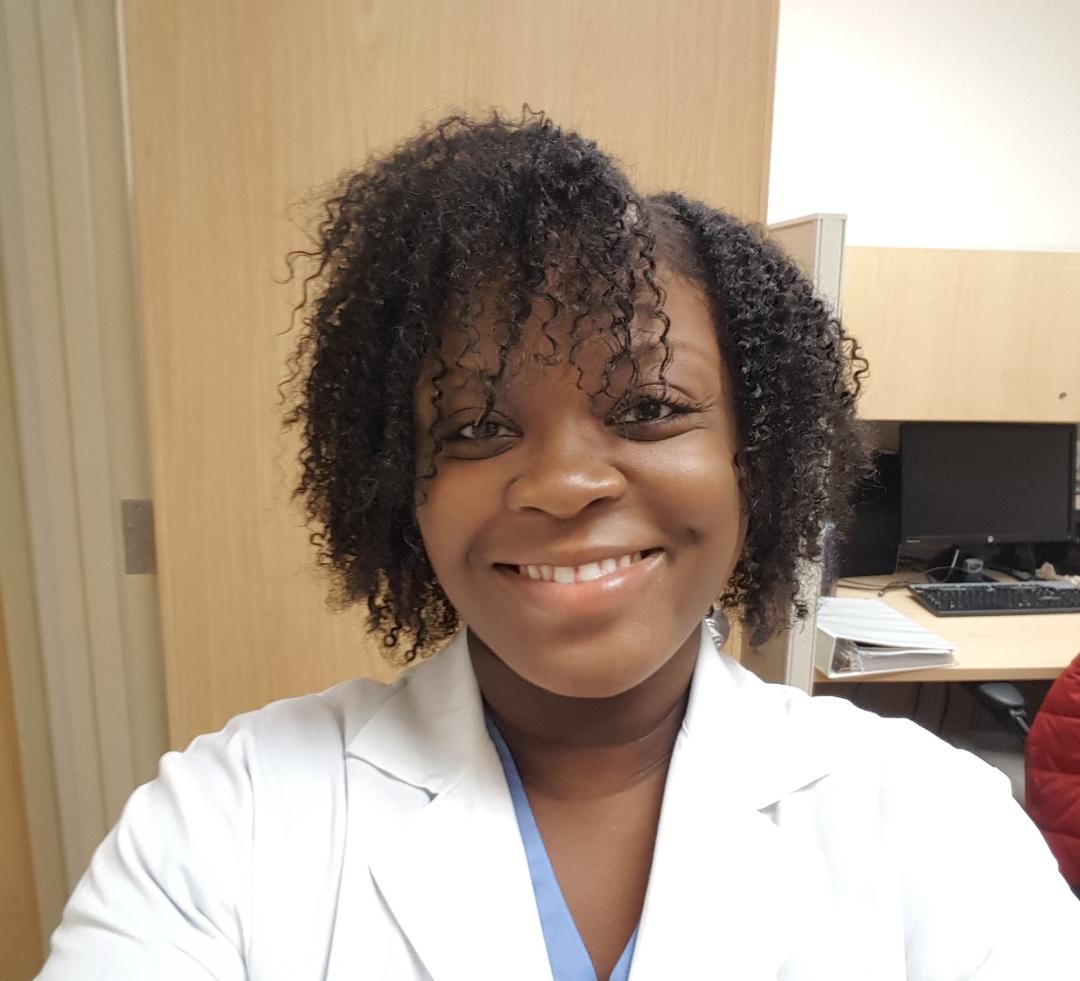 Jaylon describes herself as a Type-A-and-a-half personality, which is excellent news for her patients.
I was very grateful and humbled to receive this award.

Jaylon Harkness
"I want to make sure everything is okay with my patients. When I want something to be done, I kind of see to it that it gets done," she explains. "I'm very adamant and I'll go to bat for them."
Jaylon's desire to go above and beyond for her patients, partnered with her experience working with diverse patient populations in inpatient and outpatient settings around the country made her the perfect candidate for the relatively new role of nurse navigator.
"I never heard of the term before, but I realized the importance of having a nurse navigate you from diagnosis through treatment, follow-up care and survivorship," says Jaylon. "I had the hands-on experience that set me up perfectly for that job."
Receiving the Pearl Moore Career Development Award helped her attend a nurse navigator conference sponsored by the Academy of Oncology Nurse & Patient Navigators.
The award, named for the founding president of of the Oncology Nursing Society, supports staff nurses by providing financial assistance to help them further their professional goals.
"I was very grateful and humbled to receive this award," says Jaylon, attributing this achievement to her immense passion for education and learning.
Jaylon's nursing skills are expanding once again; she's currently working in radiation oncology with head and neck patients at Suburban Radiation Oncology, part of John Hopkins Medicine and is enrolled in the nurse practitioner program at Walden University.
These patients were the inspiration for her current research; Anxiety, Depression, Distress, and Anxiolytic Use in Head and Neck Cancer Radiotherapy Clinic.
Jaylon is a non-stop, perpetual work in progress who is always improving. The Oncology Nursing Foundation is proud to support nurses, who like her, are striving to be better.