Your Donations at Work
Since 1981, the Oncology Nursing Foundation has partnered with oncology nursing supporters, like you, to achieve the Foundation's mission to support cancer nursing excellence. Through generous donor support, the Oncology Nursing Foundation has provided more than $27 million in funding to support oncology nursing awards, grants, scholarships, and educational initiatives. These funds have played a critical role in improving patient care and advancing the oncology nursing profession.
The Oncology Nursing Foundation is a national, public, non-profit, tax-exempt, charitable organization headquartered in Pittsburgh, PA and dedicated to supporting oncology nurses from around the world.
---
In 2018, the Oncology Nursing Foundation approved over $692,000.
$135,262
for conference scholarships
$429,000
for academic scholarships
$109,953
for research grants
$15,200
for career development awards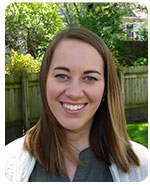 "Thank you so much for awarding me this scholarship. The Oncology Nursing Foundation Academic Bachelor's Scholarship has helped my career by enabling me to pursue my Bachelor's in the Science of Nursing degree.  This scholarship is a blessing in that it will alleviate the financial burden associated with pursuing this degree thereby allowing me to focus on my schoolwork while continuing to work full-time.  I am so appreciative of the Oncology Nursing Foundation for providing this support to me and many other fellow nurses!"
Kathryn Davenport
Norwalk, IA, Recipient of 2017 Bachelor's Scholarship
---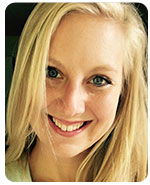 "The Oncology Nursing Foundation Master's Scholarship has helped advance my career by supporting me in obtaining my degree in Adult Gerontology Nurse Practitioner Program with the oncology focus. The support from this scholarship will provide me with additional opportunities to learn more about oncology and how to better care for my patients. I am humbled and privileged to receive not only the scholarship funding but also the support from such an incredible foundation."
Rebecca Rabenberg Durham, NC, Recipient of 2017 Master's Scholarship
---
"The Oncology Nursing Foundation has generously provided me with a Congress Scholarship which will help my career by offering me attendance to a national conference where I will learn skills that I can implement in order to improve the care I provide at my institution. The knowledge I gain at ONS Congress can be used for years to come! The networking will allow me to meet other oncology professionals to tap into when I need to monitor and improve my professional practice."
Pamela McLaughlin Buffalo, NY, Recipient of 2017 Congress Scholarship